Every competitive game like Mobile Legends, has history ranked which everyone can see. But here there are also many people who want to hide history-his.
For example, when a person experiences a lot losing streak. Or players want to hide progress from rank in ranked
them and other reasons.
To hide history ranked This is very easy. For those of you who haven't done it, here I will explain in this discussion.
How to Hide History Match Mobile Legends
Here there are two ways that can be used. First through features hide history directly, the two do a lot of matches brawl or vs AI so that match ranked do not appear.
Here's a more complete explanation:
1. Via Hide History
Feature hide history it is provided directly by Moonton. Past hide history
this is not available on all accounts, but only those that have met the requirements.
But now features hide history can be activated in all accounts, and in all rank whatever. The method itself is fairly easy.
Here are the steps:
1. First, please open the Mobile Legends game on your cellphone first.
2. Once open, continue tap menu Arrangement which is at the top.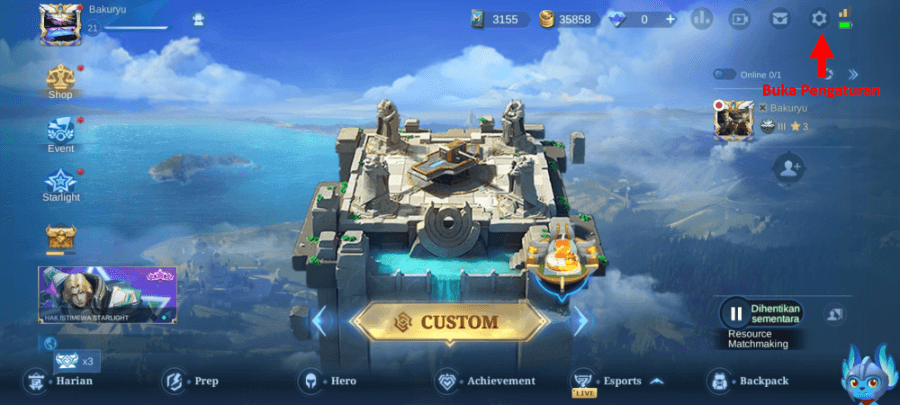 3. Here tap the tab Privacy
and in the menu Hide History You can choose options Active.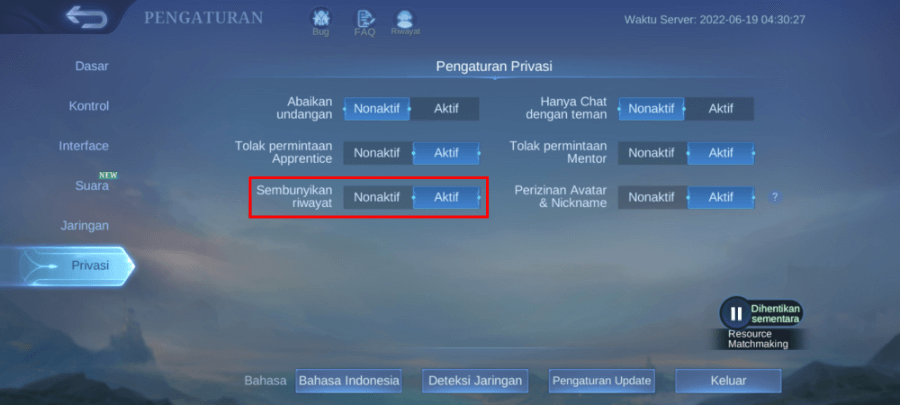 4. If you want to see the results, please try changing another account or ask your friends. Then look at the profile of the Mobile Legends account whose settings have been activated earlier.
5. If successful, a message will appear Match Results Have Been Hidden like the following picture.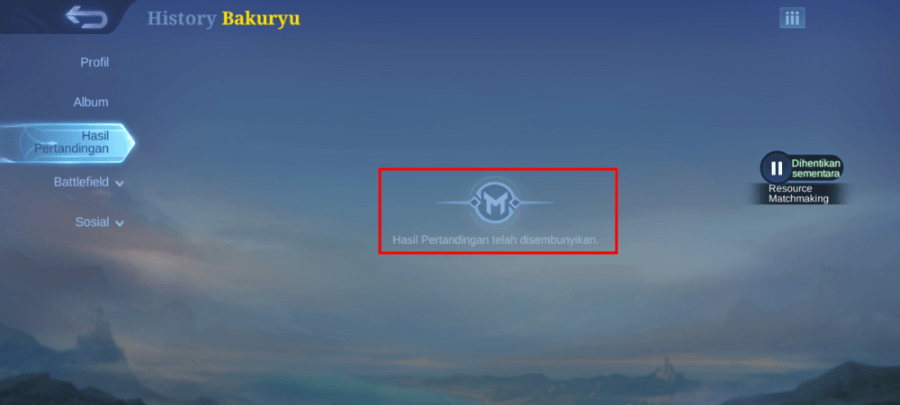 6. Done.
By activating this feature, all your matches either won or lost will be hidden.
If you want to return it to default, you can simply repeat the steps described previously.
2. With Main Brawl and VS AI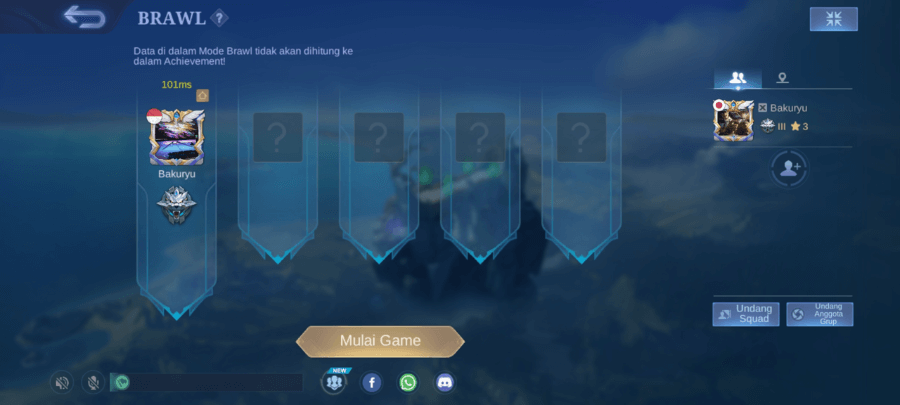 You could say this is the old way so that history
competition ranked Mobile Legends that we previously played did not appear. Namely by playing Brawl vs AI.
The reason is none other than that most people don't really care about history Brawl and AI. Most people only focus on ranked.
But it can also be said that this method is a bit bothersome. Because we have to play a lot of Brawl and vs AI so that history ranked previously lost.
Also Read: How To See Your Own Replay in Mobile Legends
The reason the History Match Mobile Legends is hidden
The main reason why many people want to hide history match in their Mobile Legends account, is because they feel the need for privacy.
I don't want to see losing streak,
stats average match which is not good or just want to hide it.
If you see leaderboard
Mobile Legends, you can also see some of the top players hide history match which they have.
But most of these top players reason that their gameplay development is not seen by others who are still the same rank with them.
The final word
The method I described earlier can be applied to all Mobile Legends accounts. Whether it's an account that has not been created for a long time, or an account that has been around for a long time and already has rank tall one.
Because it is not permanent, you can return history
match whenever you want.
Except the second way, history ranked you can't return it if it's filled with Brawl or vs AI mode. You have to play ranked
repeat.
If you have something to ask, just write it down and send it in the comments column below.
May be useful.